A Casual Going Out Look for Winter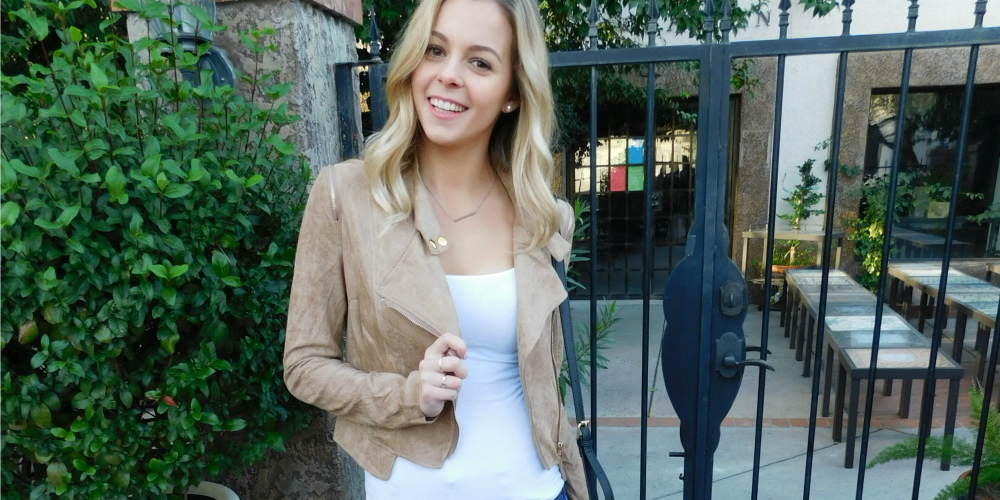 Good morning lovelies!
How was your weekend?
Mine was filled with great friends and great margaritas! So happy to be taking this Sunday to relax and get caught up on, well, let's be honest, everything! 
I am soo in love with this jacket. "Jacket" is a bit of a loose term though. I'm happy to be sharing this outfit with you more towards the end of winter, as this jacket it isn't super thick. It has been great for our Arizona winter nights. I stay warm while I'm outside, but it isn't too heavy to wear once I am indoors! I love a good low-maintence outfit for going out in the winter. Last thing I want to do is carry around a jacket in my arms all night!
Random side note, but does anyone else watch Long Island Medium? I cannot stop binge watching lately!
I actually briefly met Theresa and Larry a few years ago when they came to U of A on a tour. I didn't get to attend her show, but the second I heard that she was on campus, we went on a full blown man-hunt. Hence my "rolled out of bed" chic. Lol. It was one of the coolest moments!
What are you watching lately?  and WHO IS EXCITED FOR THE BACHELOR THIS WEEK?
Idk about you, but I'm ready for the "Corrine show" to be over... Am I alone? lol
Have a great week!
xo,
Anna
Shop this Post!
Jacket (Under $35!) // Jeans (Similar, mine are old!) // White cami // Boots (similar - under $35!) // Purse (similar! I snagged mine at Marshall's!) // Necklace